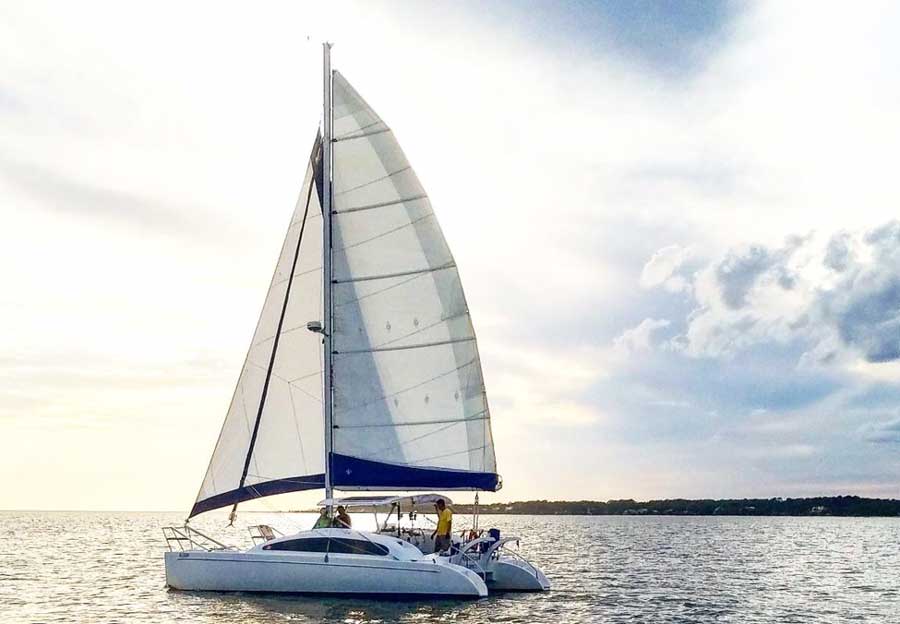 "Allegro" our Beautiful Catamaran has been Sold.
Unfortunately, due to all the Hurricanes, finding Commercial insurance for a boat that stays in the water became almost impossible. It was with much sadness that we had to sell 'Allegro"
We know that many of our regular customers will miss her greatly. We will continue to do Fishing trips aboard our Boston Whaler power boat. We are planning on creating some new adventures. Dolphin Watching and Sightseeing are two that we hope to bring to Alligator Point. We are also planning on creating an adventure that is focused on Children fishing for catch and release fun fish. The ones that are plentiful that we catch and throw back when we are fishing for grouper. Check back to this location for future updates.